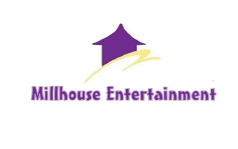 Receive E-mail Announcements of Upcoming Millhouse Entertainment Events
You can receive e-mails with advance notices, updates and reminders for a variety of Millhouse Entertainment Community Youth Education programs. Millhouse Entertainment mission is to make seemingly impossibilities possible for artistic individuals through education awareness. You can voluntarily subscribe and unsubscribe to periodic e-mail announcements.
Simply click on the link above to subscribe or unsubscribe. The link will open in a new browser window.
If you have interest in being a:
Radio Personality
Recording Artist
News Anchor
Actor or Actress
Model
Entertainment Lawyer
Fashion Designer
or if you are interested in other areas of the arts/entertainment industry
Millhouse Entertainment is here to help you in the area of direction and development by educating you of the opportunities available locally in the arts/entertainment industry, which can lead you on the path for major success in the future. Millhouse Entertainment "Art of the Arts Seminars" are quarterly seminars held at various locations throughout the Dallas-Forth Worth Metroplex to raise awareness to youth individuals who are interested in pursuing a career in the arts/entertainment field. Millhouse's target demographic include: middle school, high school, and college freshman students.
Art of the Arts Seminars
The "Arts of the Arts Seminars" are FREE seminars that provide attendants with industry material and allows key guests industry speakers to share insight of the industry from their own perspective and answer questions near the end of the lecture/seminar. If you have questions about Millhouse Entertainment or its Community Youth program, please contact Mildred "Milli" Batts at millimills2000@yahoo.com or contact (469) 544-9022.

Sign-Up! Go to Millhouse Sign-Up Page
Next Upcoming Event