Who is Millhouse Entertainment?

The mission of Millhouse Entertainment is "to make seemingly impossibilities possible for artistic individuals through awareness".
Millhouse Entertainment, initially named Millhouse Production, was founded by radio air personality 'Milli Mills' also known as Mildred L. Batts. In 2002, Millhouse Entertainment transferred its base to the Dallas - Ft. Worth Metroplex to further develop and cultivate its divine purpose. That purpose is to serve as a 501(c)(3) non-profit organization to raise awareness preferably to youth individuals who express an interest in the entertainment industry by serving as a liaison to connect the gap of opportunity for all individuals through the exposure of seminars, vocational workshops, and conferences. Sign-Up to receive Event Announcements!

As a non-profit organization, we are accepting donations to support our operating expenses and materials. All donations may be mailed in care of:


Art of the Arts Seminars
The "Art of the Arts Seminars" are FREE seminars that provide attendants with industry material and allows key guests industry speakers to share insight of the industry from their own perspective and answer questions near the end of the lecture/seminar. If you have questions about Millhouse Entertaiment or its Community Youth program, please contact Mildred "Milli" Batts at millimills2000@yahoo.com or contact (469) 544-9022.
Next Upcoming Event: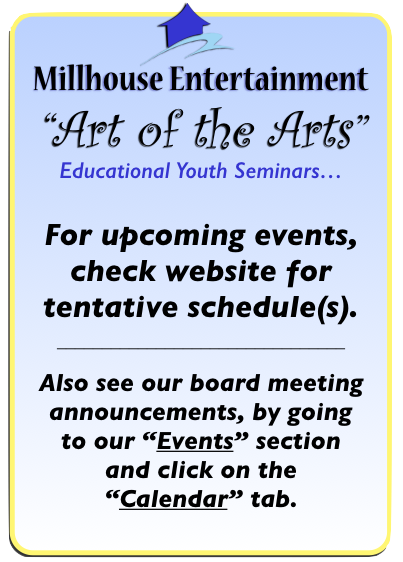 THREE LOCATIONS:
ARKANSAS, GEORGIA, AND TEXAS
For more info, visit our Facebook page!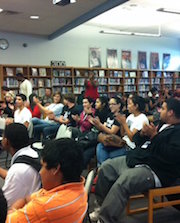 Event Photo

---
SEE OUR COMPANY SPOTLIGHT INTERVIEW ON BIZLYNKS TV NETWORK!
PUBLISHED AUTHOR...
Get Your Copy, Today!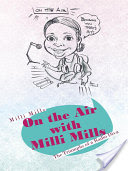 ONGOING INTERNSHIPS ARE AVAILABLE!
(Click Here for More Info!)